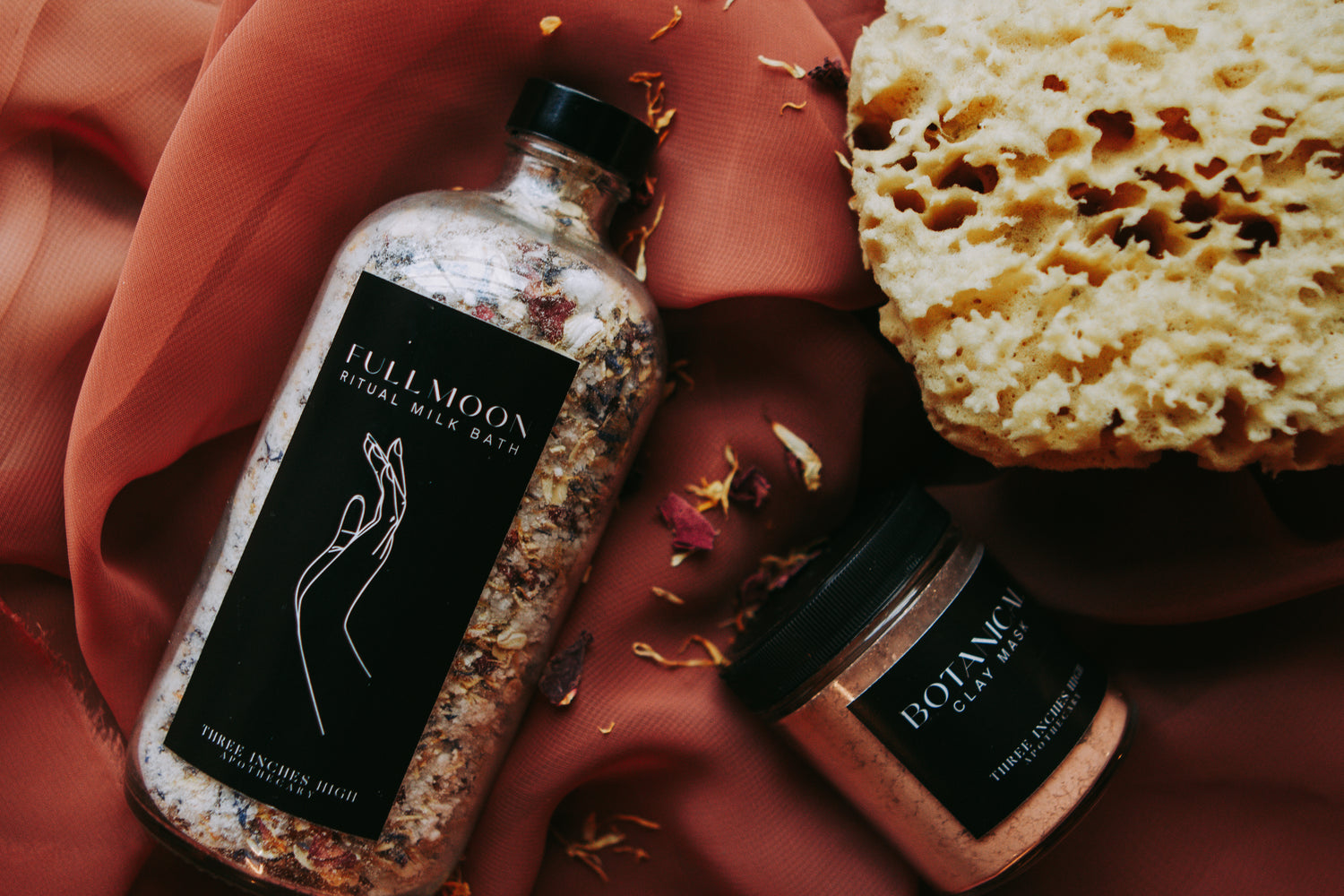 What Makes Us Different?
Delicate, Yet Powerful.
At Three Inches High we hand make items that are good for your skin, your home, and the earth.
Our goods are handcrafted locally in Toronto with all-natural botanicals and 100% recyclable packaging. We harvest our plant material through a network of local gardens and sustainable wild foraging to ensure that all product ingredients are chemical-free from start to finish. 
Every Three Inches High product is designed to be delicate, yet powerful.
What Inspires Us?
At Three Inches High were inspired by the changing seasons and the way a forest smells different right after a rainfall. We're at our best in the light of a full moon or with soil under our fingernails and you'll always find at least ten candles around us. We are made joyful by the abundance of the earth and have vowed to protect her magic.
For us, sustainability isn't a buzzword or a purchase we make, it's an extension of our beliefs and the very core of who we want to become.